■Parallel / Zig-Zag Lug Type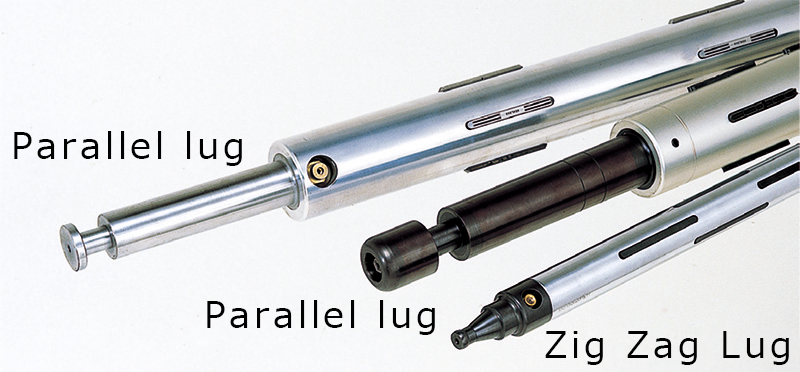 The lugs in these standard types are arranged in parallel or zig-zag. The large contact area holds the core firmly to allow high torque rotation.
The zig-zag type, with the lugs arranged continuously, is especially suitable for slit rewinder
■Button Type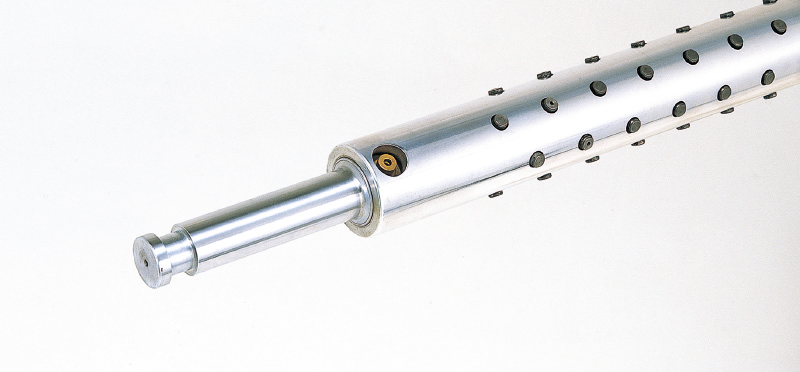 Although it is used for comparatively low load type and low torque, in the case of a thin paper pipe, it may be able to withstand high torque.
■Leaf Type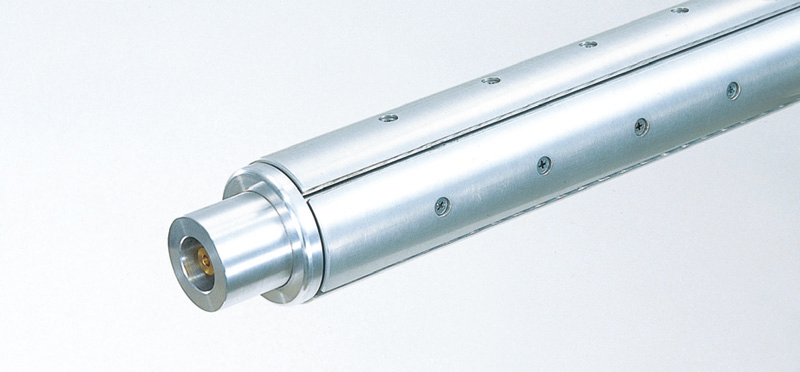 The shaft as a whole expands and contracts, and is suitable for coreless or multiple-core (slitter,etc) applications. The torque is uniform across the face width (lower torque transmission than the parallel lug type).
■Cantilever Type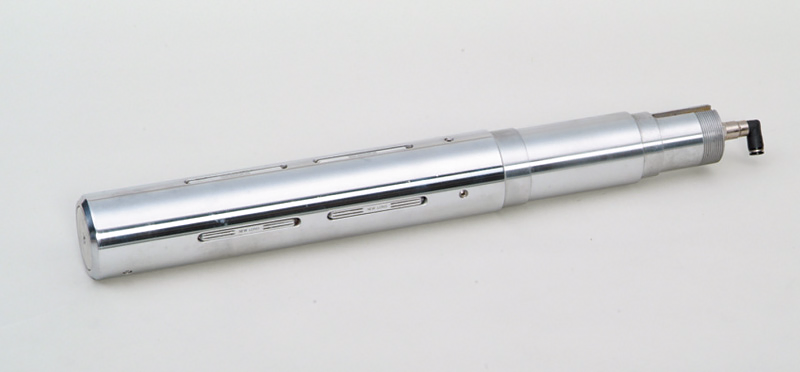 The core can be removed with ease without lifting the shaft because the shaft is normally mounted on the converting machine.
The parallel, zig-zag, and leaf types can be used.
■CFRP Shaft Type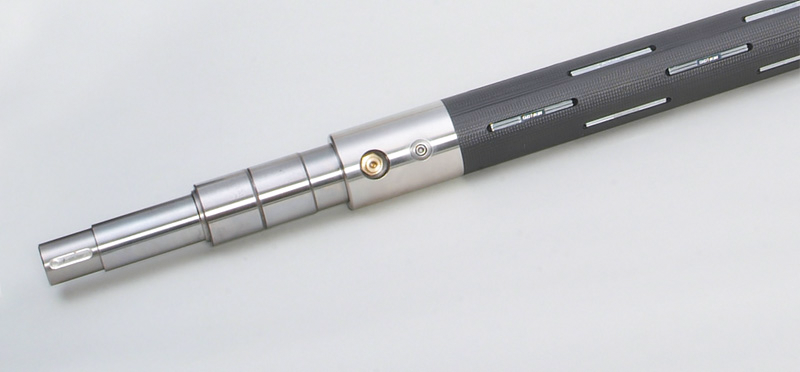 The shaft is made of complex plastic materials reinforced by carbon fiber reinforced plastics (CFRP) and carbon fibers.These materials are ideal for super-lightweight airshafts having low moment of inertia and high rigidity.
The super-lightweight airshafts are easy to handle, improving operation efficiency (the shaft weight is approx. 1/5 that of a steel shaft).
■Cavity Shaft Type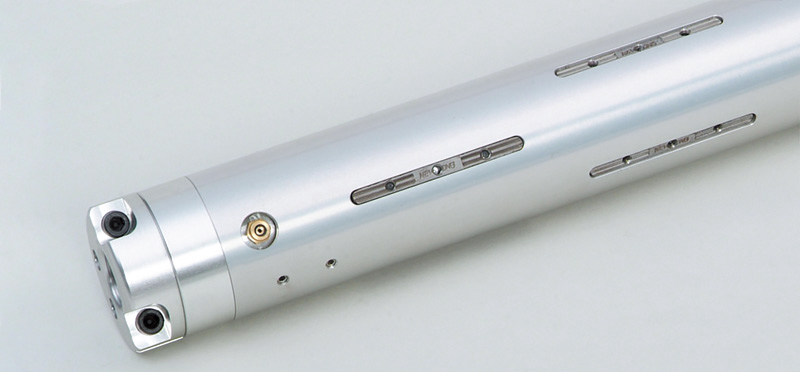 The cavity shaft accepts web shafts of max.30 mm diameter, in case of core internal diameter of 3 inches. The shaft shall be fixed on web shaft, and insert into web core.
■Air Adapter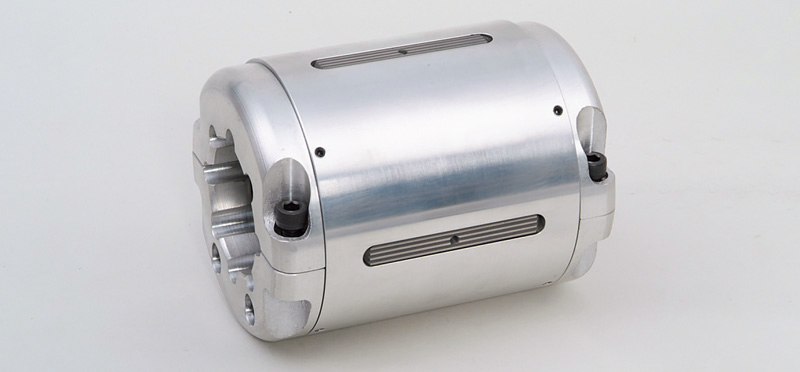 The size of the existing airshafts is increased by mounting the air adapter without increasing the weight significantly.
The weight of a 3 "airshaft with 6" adapters is about one-half that of a 6 " air shaft (various sizes available on request).
■Nylon Adapter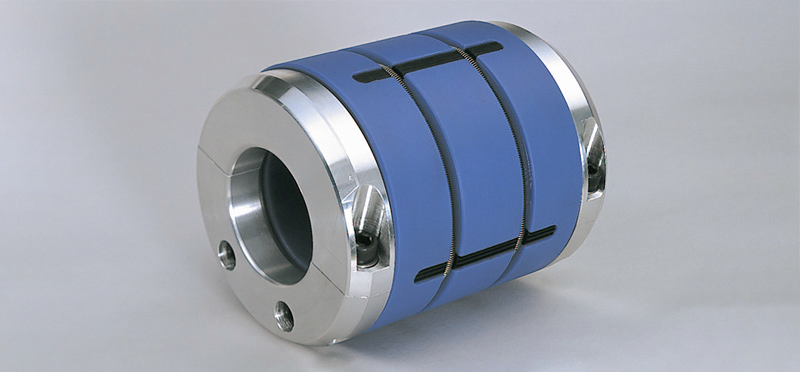 The adaptor is made of nylon materials. The weight decreases 20% against the former air adaptors.
■Air Hanger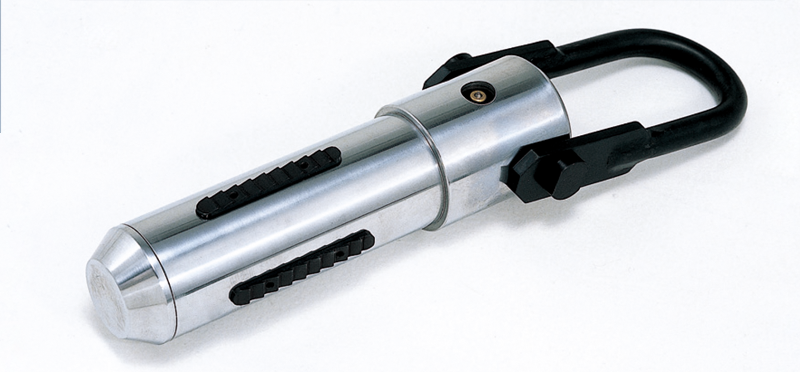 The air hanger is used to handle cylinders, etc. more efficiently and smoothly. It is inserted into a web roll placed upright. With air supplied, the serrated lugs bite firmly into the core allowing lift of the roll. The web roll surface is kept intact because the paper roll is not clamped for lifting.
■Slide Chuck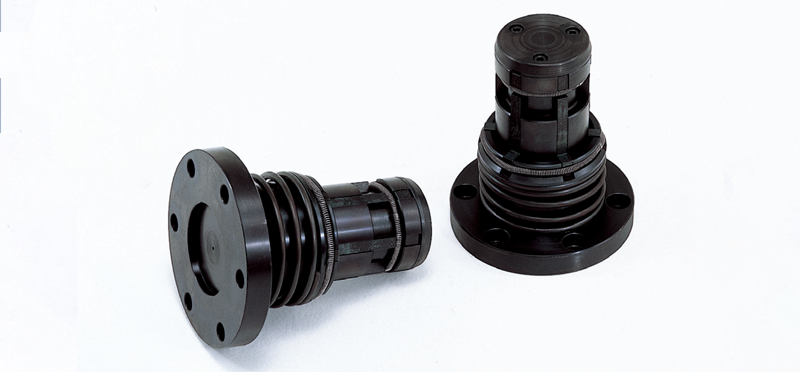 The shaftless slide chuck reduces cost and improves work efficiency. Instead of the conventional linear contact by taper cones, the slide chuck uses the surface contact for positive core clamping and torque transmission. The mechanical slide chuck requires no maintenance.
3",4",6",9",12" (various sizes available on request)
■Air Chuck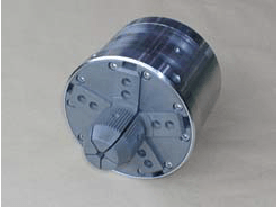 It is for shaftless. Various sizes are available upon request as custom-made.
■Core-less Air Shaft (Leaf Type)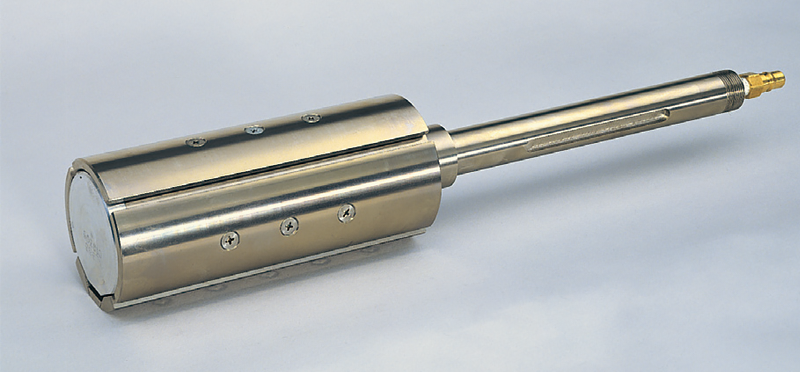 Web clumping method is applied on leaf type airshaft. Then, it is possible for the airshaft to make winding operation in core less web.
■AS Carrier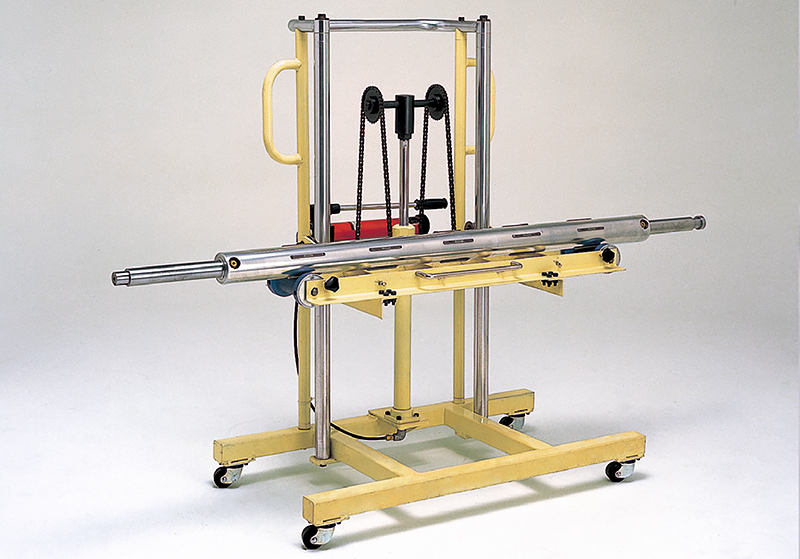 The AS carrier is recommended for handling heavy rolls and shafts. The weight of the shaft is supported by the AS carrier. Shafts that were usually transported by several operators can now be transported by a single operator. A hydraulic oil pump or motor is used for lifting the table
| | |
| --- | --- |
| Max.load | 150kg (hydraulic pump), 200kg (motor) |
| Shaft dia | 75 to 180 mm |
| Min height | 150mm |
| Lift | 500m |