Skilled know-how through close contact with Bag Manufacturers.
Newlong manufactures hi-speed tubing machines, bottoming machines, and automatic bag sewing lines for multi-wall paper bags such as cement bags. We are also supplying roll fed and sheet fed S.O.S. bag making machines for shopping bags with handles.
Designed to minimize down time for tube size charge and protect noise during operation.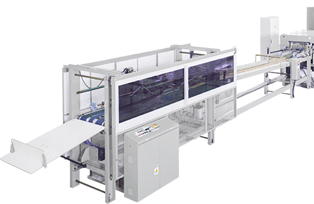 Designed specifically for high speed production of various sizes of bags.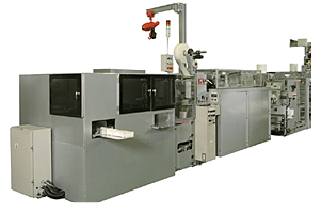 Capability of making beautiful, high class carrying bags somewhat different from the conventional bags with string.