■3CM-P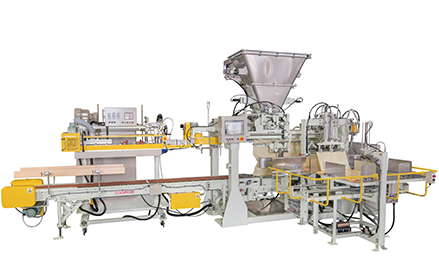 Besides paper bags, woven-cloth and polyethylene bags are widely used in every field of industry, including fertilizer, animal feed and resin pellets and Model 3CM-P is designed to meet a variety of bag materials.
Based upon 3CM-P, a series of models, e.g. 3CM-PVR (with vibration air evacuation), 3CM-PD (double filling system) have been developed for further diversification of bagging requirements.

■3CM-PS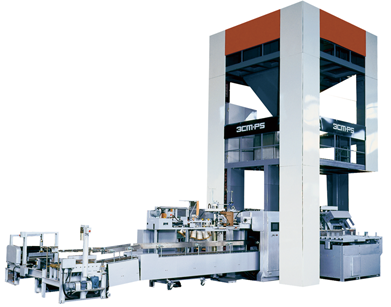 Hi-speed type of Model 3CM-P equipped with servo-motor drive for traverse movement. Any type of bag closing is available, such as bag stitching, over-tape sealing, heat sealing, and pinch sealing.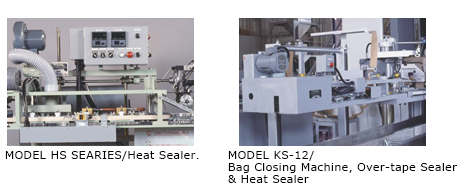 Catalog Download
3CM-P
3CM-PS
Capacity (bags/hour)
1200 (depending on products, bag size and bag materials)
1300 (depending on products, bag size and bag materials)
Bag Materials
 a. Kraft paper bag, paper cloth bag
b. PP/PE woven-cloth bag (inner laminated)
c. Mono-polyethylene bag
Filled Weight (kg)
20-30
Bag Size Available (mm)
L750-950 (in case of a.), L550-1050 (b), L550-750 (c.)
W400-520 × GW75
Air consumption (Nℓ/min. 0.5MPa)
2,000
1,300
Power required (kW)
Approx.8 (not included for sewing machine or heat sealer)
Approx.12 (not included for sewing machine or heat sealer)
Machine Weight (kg)
4,000
3CM-P Functional Scheme
3CM-PSVR Functional Scheme