■Electro deposition Titanium Drum
Copper material is dissolved and electrolyzed by means of high current density in the electrolytic equipment. Copper component contained in electroplating solution is deposited on cathode surface of Titanium drum. During the drum is rotating, thickness of the deposited copper will be increased, then, the copper with required thickness is peeled and wound by winding roll.
■ Electrodeposited copper Foil Treating machine
In order to give a required characteristic for Printed Circuit Board (PCB), this machine treats copper chemically and electrochemically by multiple immersion and washing for accomplishment. This machine is consisted of unwinder, treatment tanks, dryer, rewinder and all the related parts continuously to treat Matte side and Shiny side of the copper foil.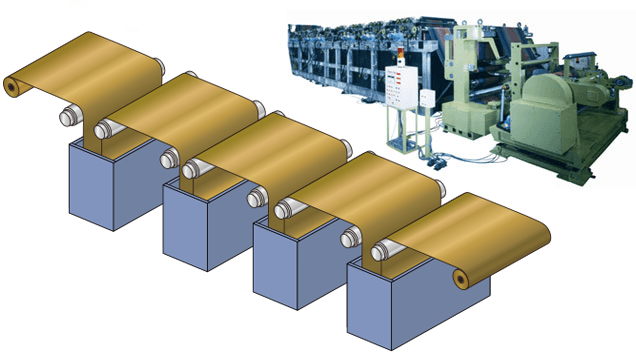 ■Slitter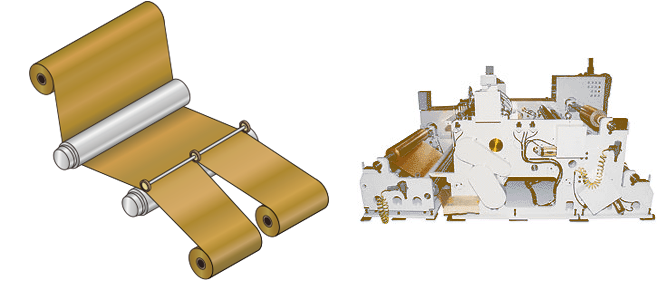 ■Sheeter